Custom & Wholesale Glassware With Good Price
We are a professional glassware manufacturer. Our products include whiskey glass, red wine glass, beer glass, mug, shot glass, and we also have the glass bottles, and jars.
Customization is our main business. We can customize hundreds of products, such as customized logos, labels, and so on. We can also wholesale a small amount of glassware. If you need customization or wholesale, please email us for business, and we will quote you soon.
Contact us!
How to custom?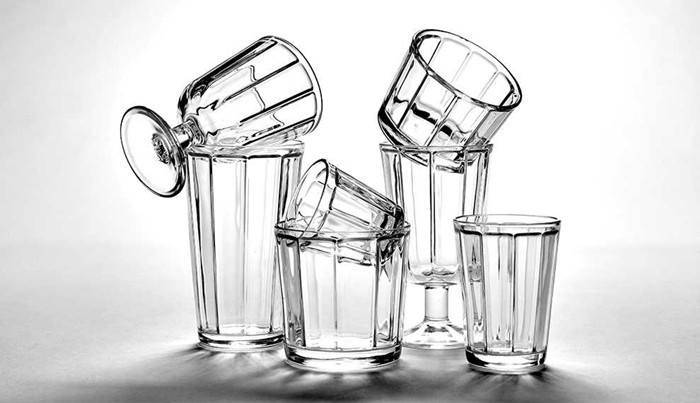 Our whiskey glass is novel in design. Most of the bottom is flat, most of which are cylindrical and square, and the bottom is relatively thick. Very beautiful, hope you like it. The beer mugs are also very beautiful and come in many styles.
Our red wine glasses are elegant in design, cheap, and can be customized with printing and styles. Coffee cups and mugs are made of double-layer high borosilicate glass, the quality is very good, and customer feedback likes them very much.
The glass plate is very beautiful and can be used for fruits, salads, etc. Family use is very trendy. And easy to clean. The quality of the glass bowls is very good, and most of the customers use restaurants or fruit plates.
Our glass jar contains many products, such as candle jar, mason jar, honey jar, beverage jar, etc. And we also have glass bottles, many of which have very beautiful styles to choose from. Very small MOQ hope you will buy
Different Type Glassware Introduce
Double layer glass
The glass cup is divided into two layers when it is made, and it can keep warm when in use, and it can prevent hot hands.
Champagne Glass
Used to hold champagne or sparkling wine, also as a cocktail, commonly used in bars or banquets.
Whiskey Glass
This cup has a thick wall, a thick bottom, and a wide body, which makes the holder feel stable and bold. very good quality.
Borosilicate Glass
Ordinary glasses with high borosilicate glass walls are lighter but stronger and have stronger fracture resistance.
Red Wine Glass
It is suitable for holding all kinds of red wine, with a capacity of 10-12 ounces. The cups are spherical, burgundy, Bordeaux, etc.
Glass Coffee Cup
Glass coffee cups, unlike ceramic materials, transparent cups make the coffee look more beautiful and fashion
Production Capacity
Quality Control
R&D Capacity
Trade Capacity
Customer Cases
Factory inspect