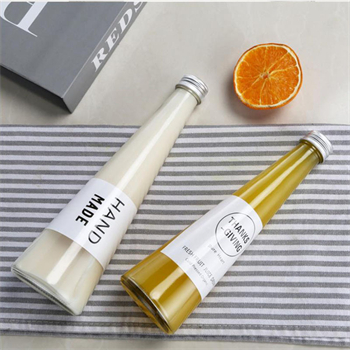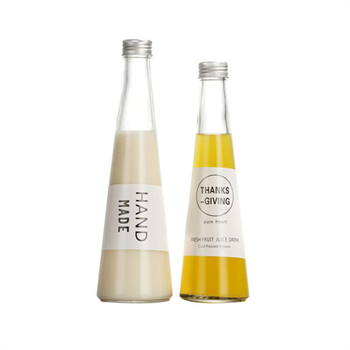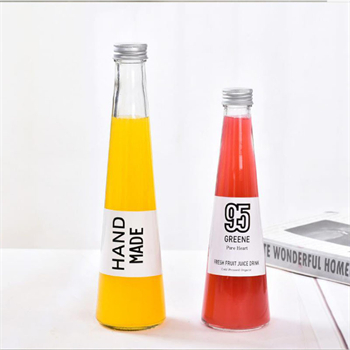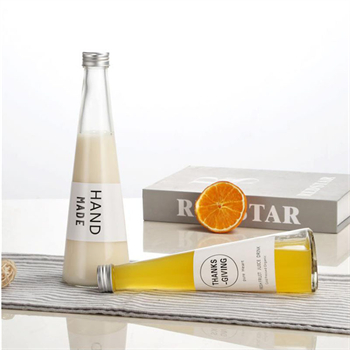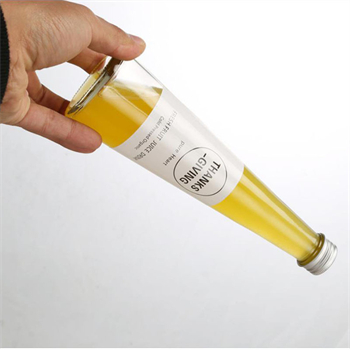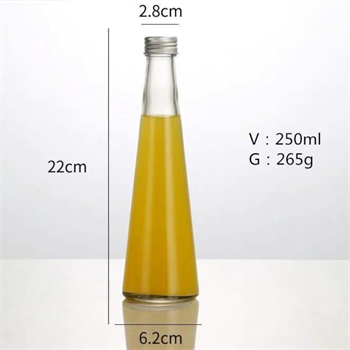 Product name

Beverage Glass Bottle

Material

Glass

Color

Clear

Cap type

Spiral tinplate cover

Volume

250ml/330ml

MOQ

500 pcs

Additional services

ACL printing, silk printing as well as frost printing

Sample

Free sample can be provided

OEM/ODM

Available

Lable printing

We can print the lable as your requirement

Printing

We can supply printing service such as silk screen printing
and hot stamping printing, etc.

Packing style

Carton, tray or according to customer requirements

Model making

We can make models according to your own design
There are many varieties of glass bottles, from small bottles with a capacity of 1ML to large bottles of more than ten liters, from round, square, to special-shaped and handle bottles, from colorless and transparent amber, green, blue, black shading bottles and opaque The number of opalescent glass bottles and so on is too numerous to mention. In terms of manufacturing process, glass bottles are generally divided into two categories: molded bottles (using model bottles) and control bottles (using glass control bottles). Molded bottles are divided into two types: large mouth bottles (bottle mouth diameter above 30mm) and small mouth bottles. The former is used to hold powder, block and paste-like objects, and the latter is used to hold liquids. According to the form of the bottle mouth, it is divided into cork bottle mouth, screw bottle mouth, crown cap bottle mouth, rolling bottle mouth frosted bottle mouth, etc. According to the usage, it is divided into "one-time bottles" that are discarded after use once and "recycled bottles" that are used in multiple cycles. According to the classification of the contents, it can be divided into wine bottles, beverage bottles, oil bottles, canned bottles, acid bottles, medicine bottles, reagent bottles, infusion bottles, cosmetic bottles and so on.