How to pack glass products?
Four kinds of outer packaging for you to choose
1. Wooden boxes, most logistics companies recommend this, but I personally don't recommend this method. Advantages: strong, disadvantages: shock resistance is not good, no elasticity, and no cushioning effect.
2. Sturdy plastic box. I personally think this kind of outer packaging is more practical, strong and flexible, and light in weight.
3. Foam box, this kind is also worth recommending, but it is not as strong as the first two. The advantage is elasticity and light weight, but don't choose the kind of foam box that is too thin, at least 3 cm thick, and Make a few circles around the foam box with transparent glue on the outside.
4. Carton, it is best to use a five-layer postal packing carton. Special attention must be paid to the carton packaging to be strong, and not to use the soft ones that are seriously deformed.
Inner packaging
If the outer packaging is made of wooden boxes and plastic boxes, there must be a layer of cardboard boxes inside, and then a layer of elastic items, such as bubble film or cotton wool or foam, or crumpled old newspapers or plastic floor mats, should be laid on the bottom of the cardboard box. Or cotton cloth, and then put glass products. If there are multiple pieces, separate each piece with elastic items and then glue them tightly with transparent glue. Place them in the middle of the box. Use elastic items around them to secure the upper layer. Cover the items.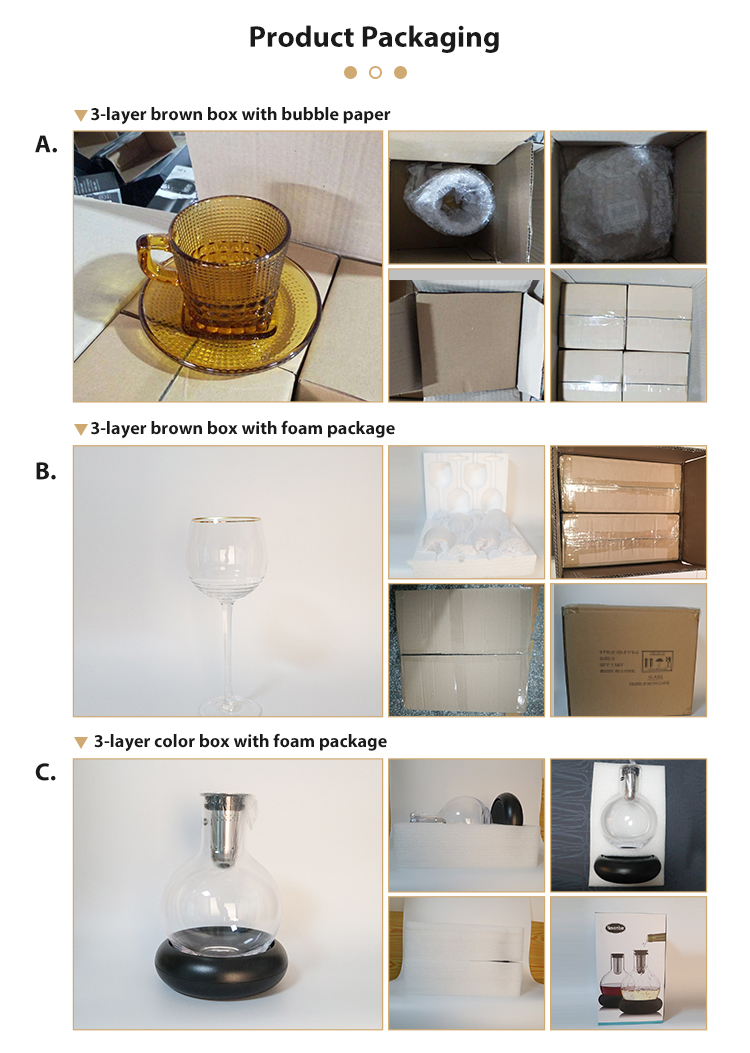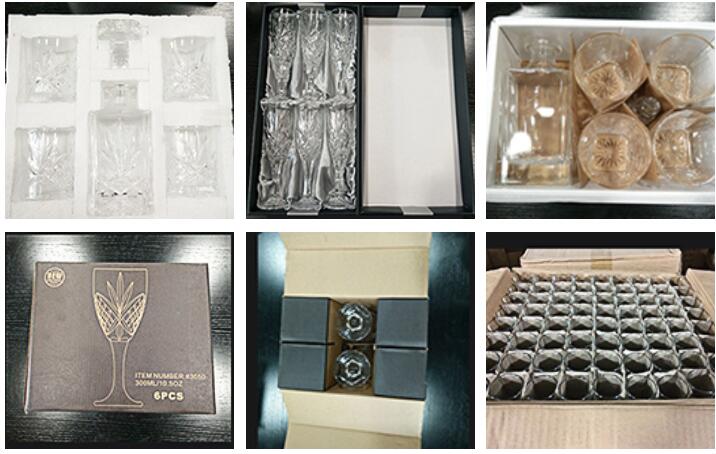 ♦ Cost effective option:common package with divider and white/color box.
  ♦ Classy and superior option:gift box package with fabric.
  ♦ Safe and secure option:mail-order package with polyfoam.
  ♦ Customized package is also available.