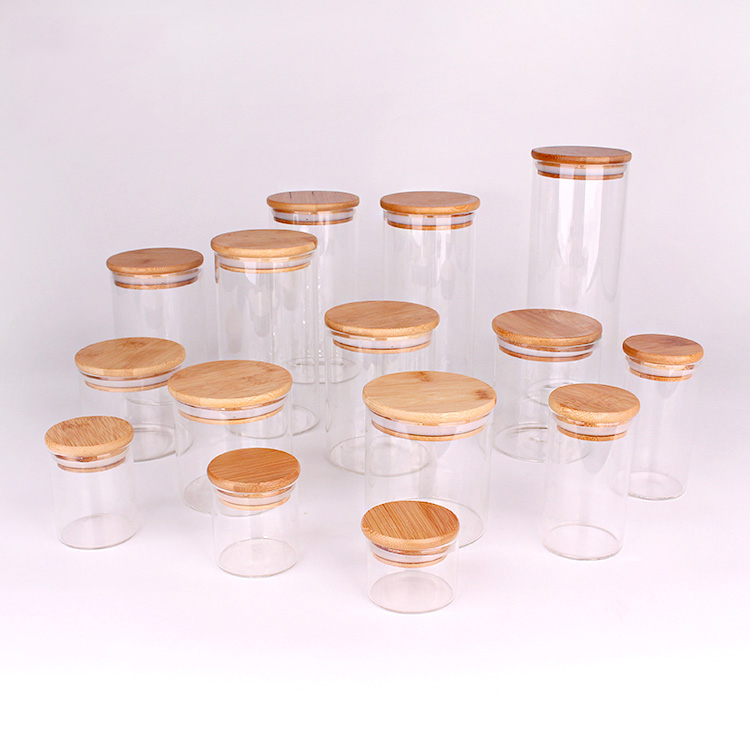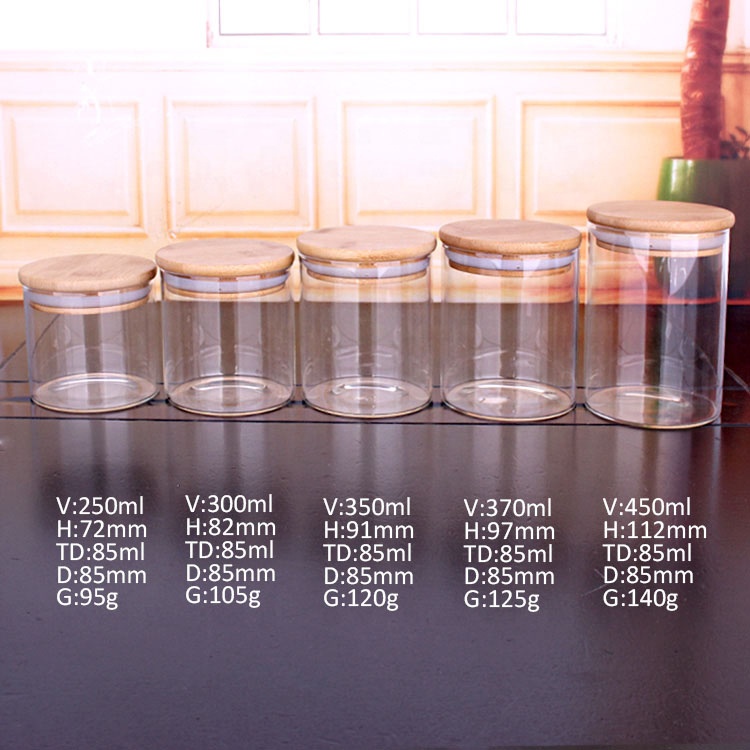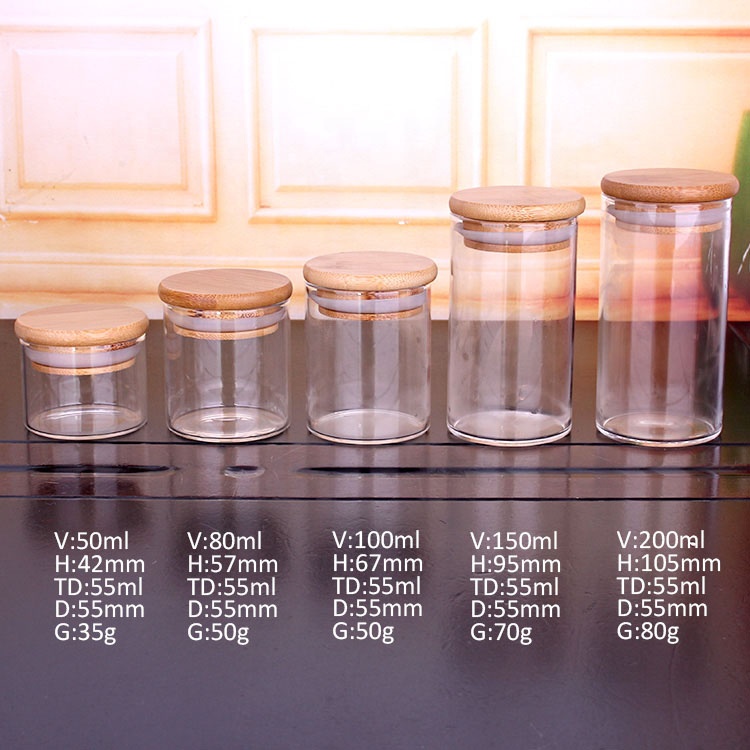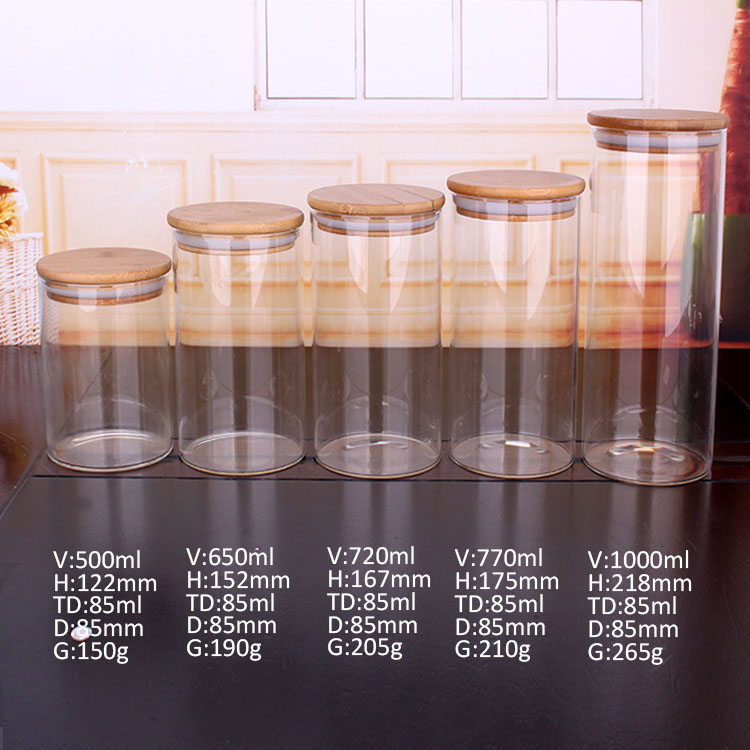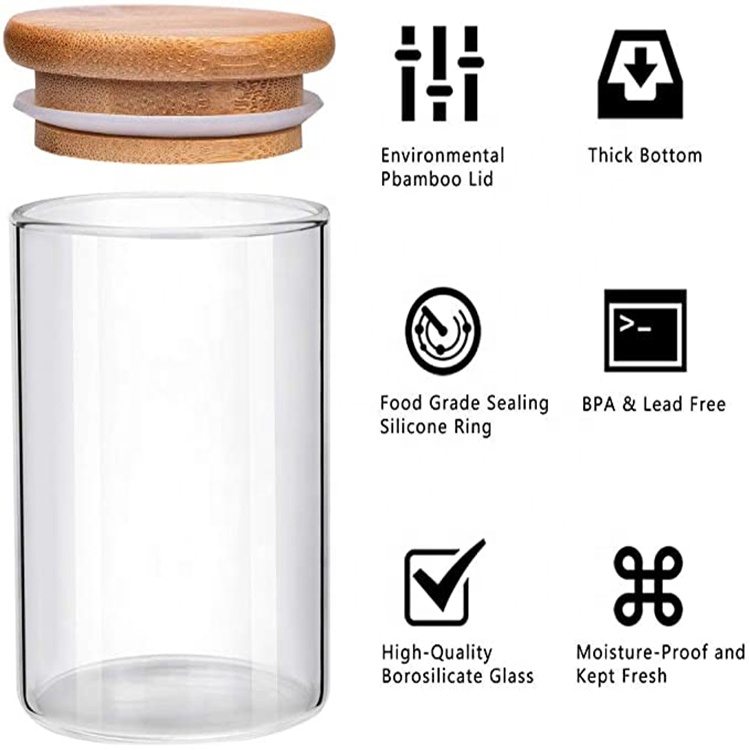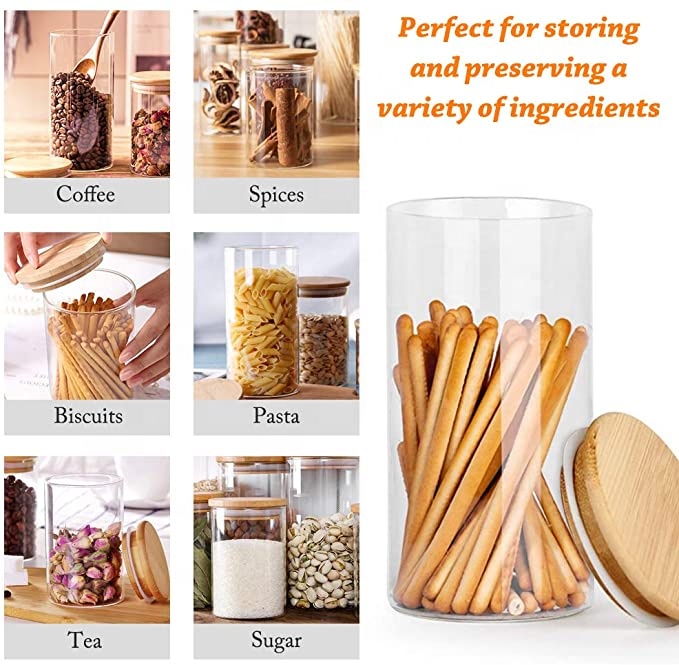 High Borosilicate Glass +Bamboo Lid+Silicone Sealing Loop

Color

Shape

Capacity

50ml,80ml,100ml,150ml,200ml,250ml,300ml,350ml,370ml,450ml,500ml,650ml,720ml,770ml,1000ml,

Customized

The highest temperature is 560°C  

The lowest temperature is- 20°C
Glass jar is a container made of glass. Because glass is stable in nature and has a wide range of uses, it is often used. There are many types of glass jar, which vary according to different classification methods.
Glass jar has many benefits and is favored by many people. During the epidemic, it has become the best tableware choice for home use. However, when choosing a glass jar, be sure to buy formal and qualified tableware, and pay attention to the quality of the sealing strip and the lid.